Designed for Athletes, BY ATHLETES.
Testimonials
When I train athletes, such as Justin Cooper & Malcolm Stewart, it is very important that I supply them with the proper supplements and nutrition they need to perform at such an elite level. After searching the market, Ryno Power is the only brand that hits all the marks for Motocross athletes.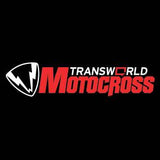 If you're serious about racing and you follow a regular training regimen, taking Ryno Power can make a noticeable difference. Don't think for a second that the products alone will turn you into a winner, but if you put in a solid effort, Ryno Power can certainly be the extra edge you're looking for.
I started Ryno Power to provide athletes with the highest quality supplements that I could find. My partner, Ryan McCarthy, and I think about what our top athletes go through on a day-to-day basis and how we can help them reach their true potential. The ingredients that we decide to use are the best available from all over the globe.